With the 2020 NBA Draft approaching, it's always fun to reminisce on some memorable draft day moments. Sure there are the classic moments such as LeBron James taking the stage after getting selected #1 overall. You also have the not-so-memorable moments, like when players aren't so happy to see who drafted them. Through all the drama and hype, each draft seemingly has its studs and its busts. With that in mind, here are the top five biggest draft busts in recent memory.
#5 Nik Stauskas
One team that has consistenly made the wrong pick over the past decade, is the Sacramento Kings. Stauskas was regarded as the top shooting guard in the 2014 NBA Draft, so it's easy to see why the Kings saw potential. The discrepansies came where scouts saw Stauskas worthy of being drafted at. Almost all scouts agreed that the shooter was a late-lottery pick. The Kings disagreed and snatched up Stauskas with the eighth overall pick in the draft. The Kings drafted Stauskas over the likes of Zach Lavine and Jusuf Nurkic.
The shooting guard would appear in 73 games as a rookie and by the end of the season was unplayable. He averaged just 4.4 ppg his rookie season and played little defense. Stauskas's performance was so poor, the Kings decided to cut ties early on, trading him to the 76ers after just one season in California. Since then, Nik has boucned around the NBA and currently plays overseas.
#4 Jabari Parker
Sticking with the 2014 NBA Draft, the Bucks had a rough 2013-14 season and were sitting at the second overall pick. With Andrew Wiggins and Jabari Parker seen as the best two players in the draft, the Bucks were hopeful that they would draft a franchise cornerstone. There was major hype around the Duke product around draft time as he was even featured on the cover of Sports Illustrated. After the draft, Parker would even sign a shoe deal with Jordan.
25 games into his rookie season, the former Bluedevil would tear his ACL and miss the remainder of his rookie season. He would play a majority of his games his sophomore season, but still wasn't living up to expectations. In February of his third season, Parker would tear his left ACL for a second time and need twelve months to recover. He would return almost a year later and play 30 games in his fourth season with Milwaukee.
By the time Parker's fourth season was over, it was clear his time in Wisconsin was up. The Bucks redacted their offer sheet and let the former #2 overall pick sign a two year 40 million dollar deal with the Bulls. Since then, Parker has struggled and made stops with various NBA teams. He recently exercised his $6 million player option to return to the kings, less money than he made his rookie season, showing exactly how big of a draft bust he was.
#3 Dragan Bender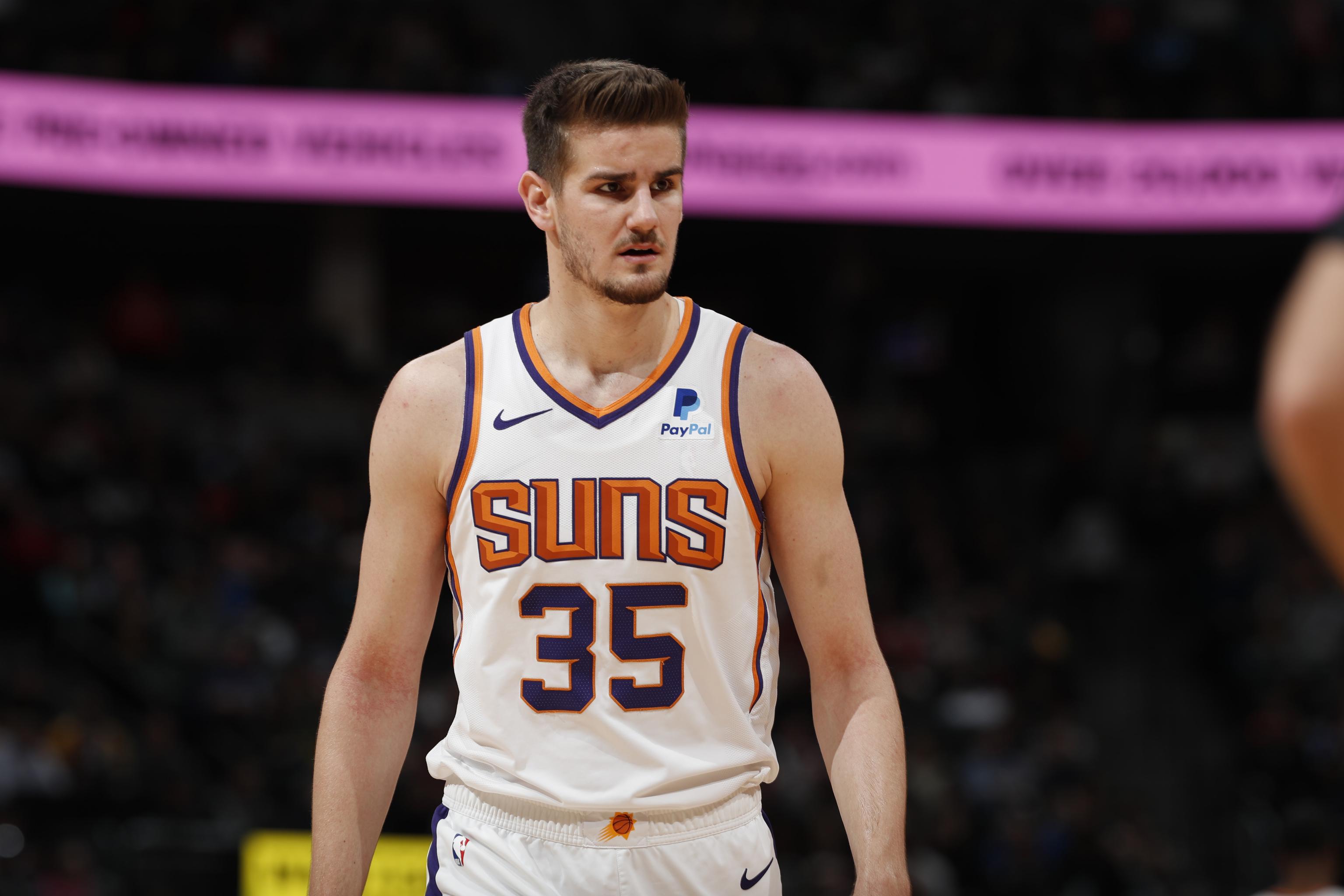 With the fourth overall pick in the 2016 NBA Draft the Phoenix Suns selected the highly regarded top international prospect from Croatia, Dragan Bender. Bender was obviously a top 10 pick so not many people questioned the Suns decision to draft him. Sometimes players from overseas struggle to transition their game to the NBA. That was the case with Bender as he averaged just 3.4 ppg accross 14 minutes per game his rookie season. He did play in all 82 games his sophomore season averaging just 6ppg/4rpg, solidifying what many already thought to be a big mistake by the Suns.
Bender wouldn't see much action since then, with the Suns declining his fourth year option. He then split time during the 2020 season with the Bucks and the Warriors and was later released prior to the NBA restart. As of September 2020, Bender signed a contract overseas to continue playing basketball, still just 22 years old. He was drafted over Buddy Hield and Jamal Murray, who were selected with the sixth and seventh pick respectively.
#2 Thomas Robinson
For the second time on this five person list, we talk about the Sacramento Kings. With the fifth pick in the 2012 NBA Draft, the Kings selected Thomas Robinson, a power forward from Kansas. Each draft has their tear-jerking stories and in 2012 it was Thomas Robinson who had endured the losses of his grandmother, grandfather, and his mother all within a month of each other. Robinson was a projected top 10 pick by many experts, so it was easy to see why the Kings chose him at five.
Throughout his first couple seasons in the NBA Robinson struggled against bigger forwards and centers, becoming a role player. He never averaged more than 5ppg/5rpg throughout his brief NBA career, and hasn't played in the NBA since 2017.
#1 Anthony Bennett
Unfortunatley for Anthony Bennett, the Cleveland Cavs selected him with the #1 overall pick in the 2013 NBA Draft. There was no clear cut favorite to be drafted at #1, as this draft lacked talent. Almost immediately, Bennett was regarded as one of the biggest draft busts in NBA history. It took him 33 games to score in double figures.
It's not necessarily Bennett's fault as he never should've been taken #1 overall. Victor Oladipo was drafted at #2 overall, right behind Bennett. If there was one draft where you didn't want the first pick, it was 2013. Giannis Antetokounmpo, a now two-time MVP, was drafted at 15 in the same draft, but no one thought of him as a top pick. Bennett is now no longer in the NBA and will forever live in history as a major draft bust.